Ticket Generation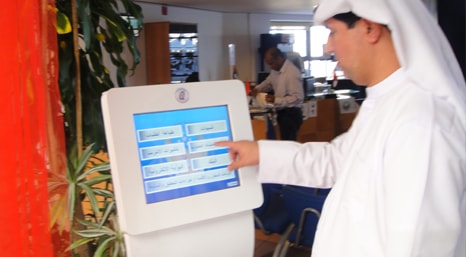 Advanced Queue Ticketing Kiosk dispenses tickets to customers taking into account the individual requirements of those customers to make queue management easier. This machine comes in various models and can be customized to suit the indoor ambience of the outlets.
The kiosk is unique as it dispenses tickets according to the service required by the customer. It also has two printers so that there is no disruption of dispensing even if one printer runs out of paper or malfunctions.
Apart from these benefits Advanced Queue Ticketing Kiosk retrieves data from the customer's database and prioritizes ticketing based on the requirement nature of the customer. It is also multi-lingual thereby enhancing customer delight. It also has a host of features such as display of promotional messages and other information to keep the customer engaged.
As Advanced Queue Ticketing Kiosk is a personalized ticketing system , it is able to maintain the queuing position intact while reducing waiting time and improving customization facility.